Sigma is a firm believer in driving a sustainable environment to enable a better future for our planet. This belief further drives us to be innovative in our approach. We are constantly looking for new ventures that make energy saving a simpler and easier task. We have partnered with Arloid the UK based company to offer an HVAC energy optimization model which is a cloud based Artificial Intelligence solution trained to automatically adjust HVAC settings in real time based on the changing environmental conditions.
We are confident that our technology guarantees the below
Energy & Cost
A reduction in total energy and coolant cost by up to 30% ~ 40%
Carbon Footprint
A decrease in carbon footprint by up to 40%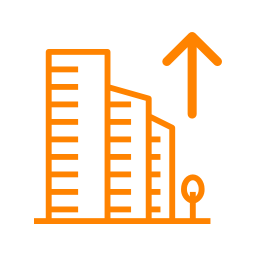 Building Occupant
Increase in building occupant comfort by 60%
The power of our AI solution
The benefits of this AI solution is that all the above will be achieved by:
Technology Partner
We as Arloid & Sigma teams will make ourselves available to provide yourself with any clarifications or support you might need to explain the technology and its wins.
Get In Touch!
Whether you are a business, a real estate entity, or a homeowner or tenant, we have something to offer you.
Let us call you back.